Even after so long, Becky Love says, the days still don't feel like work. There has always been so much to do and share and learn – and so many staff members on board with the mission – that it all seems more joy than job.
"It's been good," said Love, who is retiring at the end of December from her long-time position as Director of Early Childhood Education at the Franklin County Board of Developmental Disabilities. "I was able to spread my wings."
Love joined FCBDD in 1973 as one of the agency's first speech pathologist. She credits her mother, an assistant at the former A.G. Bell School in Cleveland, for spurring her interest in helping children with disabilities to communicate.
At the time, FCBDD had just begun providing "Early Childhood Training Classes" at various church sites throughout the community. Love soon latched onto a grander vision.
Though her initial effort to build partnerships with other child-serving organizations yielded just two responses from the 400 letters she sent, Love wasn't daunted. She kept pursuing the relationships and support that would lead to a thriving, nationally recognized Early Childhood Education program, one that now includes: two regional centers, a multi-agency partnership, home-based services, services for children under 3 who have disabilities, and a blended program for young children with and without disabilities and delays.
"What we wanted was full inclusion," she said. "And then it went like Field of Dreams. Everybody wanted to come."
Love served as assistant director from 1981 until 1991, when she became director. Along the way, she has served on numerous panels and boards, nurtured dozens of educators and won awards for her commitment to children and families.
"Becky is a good soul – a very good friend and an outstanding administrator," said FCBDD Superintendent/CEO Jed Morison, who has worked closely with Love throughout their careers. "She can leave here knowing that so many kids and their families are better off. That's a pretty nice legacy."
Laura Billingham, administrative assistant to Love for the past 40 years, said Love has always been equally good at managing staff and connecting with young children. She pours her heart into both.
"She likes for her staff to have a say and be a part of what's happening," said Billingham, who lived near Love and her late husband, Andy, as a teen and babysat their two children. "Becky's always looking at the big picture. I feel like she's usually just a step ahead of where things need to be."
Love plans to remain in Columbus but will travel often to Florida, visit family and friends around the country, and spend time with her family. She'll also keep looking for ways to improve the lives of young children. "I've always told my staff that a problem is not the child's problem," Love said. "It's our problem to figure out."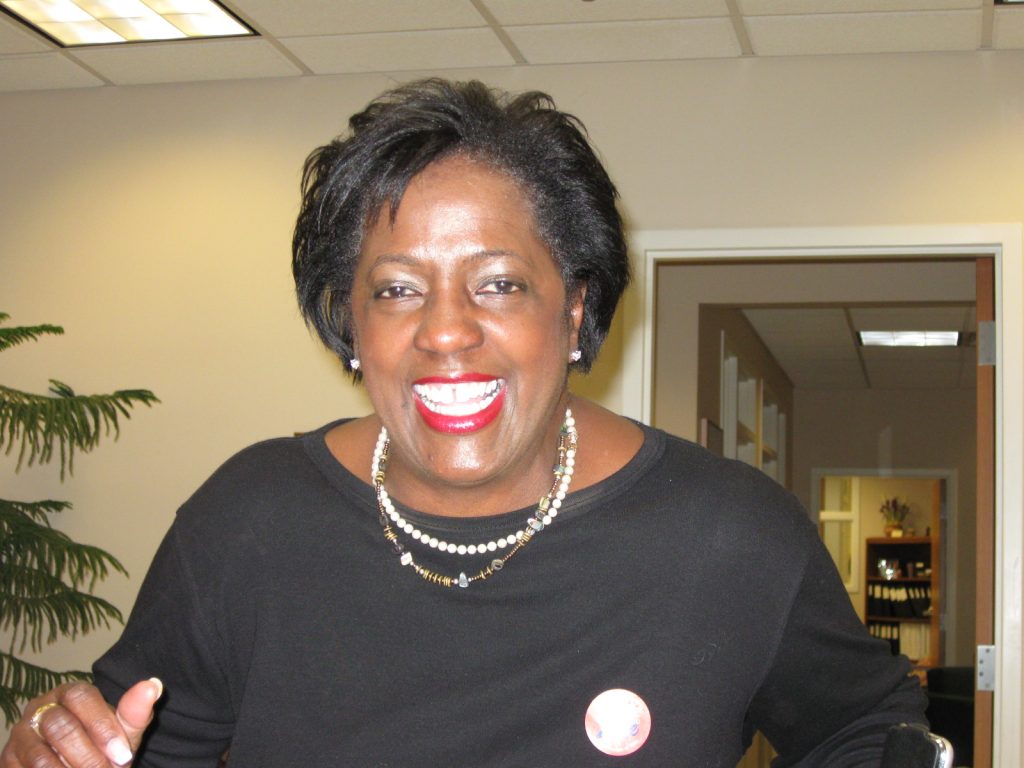 Rebecca 'Becky' Love